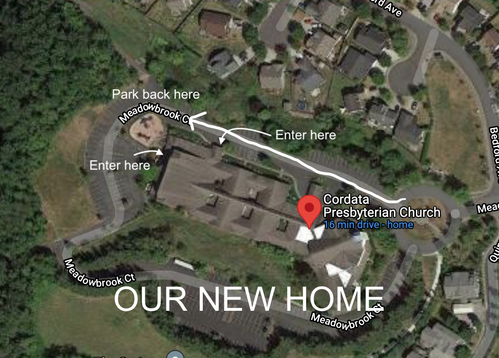 Check here each week to get a snapshot of what's happening
Sunday, December 12, 2021
9:30am - 400 Meadowbrook Ct. in BellinghamAdvent Week 3 -
Come join us for celebration and contemplation this Advent season.
Word for the week: "Eucatastrophe"

Upon writing this, we have spent the past 6 days with our kids and grandkids. It has been a wonderful time, filled with laughter, cuddles, walks, Christmas fun and yes, mess. Not just the mess of 6 people in the same house, but also the mess of our lives mashed together.
Then, there is the leaving part. The joy gets mixed with the sorrow. Sometimes, during the time together,
the pain of leaving crashes into the joy of being,
and there is a mess right in the middle of the day. Though this is "easy" compared to much of the suffering people experience, it is the pain we feel right now.
J. R. R. Tolkien coined a term for this.
Eucatastrophe
: A good destruction. He writes in his essay on fairy-stories
"The resurrection was the greatest eucatastrophe possible in the greatest fairy story and produces that essential element: Christian joy which produces tears because it is qualitatively so like sorrow, because it comes from those places where joy and sorrow are at one, reconciled as selfishness and altruism are lost in love."
That's it, isn't it? We SO want it to be one or the other, particularly the one, joy.
But it rarely, if ever is. ..
Reading this week:
Thursday, December 9, 2021: Isaiah 12:2-6; Amos 6:1-8; 2 Corinthians 8:1-15
Friday, December 10, 2021: Isaiah 12:2-6; Amos 8:4-12; 2 Corinthians 9:1-15
Saturday, December 11, 2021: Isaiah 12:2-6; Amos 9:8-15; Luke 1:57-66
Sunday, December 12, 2021: Third Sunday of Advent
Monday, December 13, 2021: Isaiah 11:1-9; Numbers 16:1-19; Hebrews 13:7-17
Tuesday, December 14, 2021: Isaiah 11:1-9; Numbers 16:20-35; Acts 28:23-31
Wednesday, December 15, 2021: Isaiah 11:1-9; Micah 4:8-13; Luke 7:31-35


As the covid numbers continue high in our area, we are again asking people to serve each other through wearing masks when interacting with others and maintaining a safe distance when unmasked. We know this is not what anyone wanted, but those of us that are vaccinated are just as likely to catch or spread the Delta variant as those that are not, therefore, we are asking this of everyone.
Want to catch up on previous discussions? Get the App by searching your app store for "Mosaic Church of Bellingham" or
CLICK HERE
.
Upcoming:
Wednesday's - Everyday Faith: A gathering for women at First Presbyterian Church. 9:15am - 11am. Contact Meredith or Tanya
Wednesday's Prayer at Noon: Join as we gather with our friends at Cordata Presbyterian each Wednesday for a time of prayer.
December 12 - Mosaic gathering at CPC 9:30am.
December 19 - Vintage Christmas lunch following the gathering. Being hosted by Don & Tammy Laplante.
December 23 - Christmas Eve Eve Candlelight gathering. 5:30pm at 400 Meadowbrook Ct.
December 24 - Christmas Eve with Cordata Church. 4:30pm social time, 5:00pm Family Friendly Candlelight Service
December 26 - No Gathering
January 2 - Mosaic NY gathering at CPC 9:30am
January 9, 16, 25 - Mosaic gatherings at CPC 9:30am
A missional community of people seeking to orient their lives around the life and teaching of Jesus.
Our journey began in the summer of 2006 when a small group of families spent a few days together in NW Montana. We were fed up with our complacency and tendency to "go to church" while not really "being the church".
We went to share, dream and explore what it might look like for us to share our lives together as well as invite others into that process.
Upon returning from our trip, we gathered a group of about 30 people for a backyard BBQ in Bellingham, WA to discuss what it would look like to plant a new faith community that was intent on "being" the church and "being" Jesus. After that evening together we began calling ourselves Mosaic and had several backyard BBQs throughout the summer to continue our exploration of "being".
We have had an incredible time over the past 15 years and are as committed to our initial vision as we were when we started. We are a little older, we have WAY more children and many of us have more gray hair, but we still love our community.
Many people have come and gone since we started, but the Mosaic would not be the same without them. We hope you will consider exploring your part in the Mosaic as well!
Our Rhythms
Our Team
Godly Play